CAMO INNOVATION—IT'S THE BETTER WAY TO BUILD A DECK.
SMARTER

CAMO tools utilize your favorite drill instead of requiring you to buy a tool with a drill attached
Screws are engineered to prevent board splitting, while Clips are designed for maximum strength
We offer solutions to reduce the labor you need to get the job done well

FASTER

CAMO ClipDRIVE allows you to easily target screws, fastening clips up to 5X faster than other hidden fastening systems

CAMO DRIVE enables you to move quickly from joist to joist so you can install square decking 2X faster than hand driving screws
Thanks to their one-pass fastening technology, you can install CAMO Universal Deck Clips 2X faster than other grooved fasteners

EASIER

CAMO stand-up tools are easier on your body, taking the strain off of your back and knees
CAMO Universal Deck Clips are simple to set and stay in place on the joist or in the board's groove
Our intuitive systems are easy to understand and don't require a manual to get started

BETTER

CAMO brings versatility to our products so that you can use our fasteners and tools on multiple jobs
Investing in a CAMO system pays for itself on the first job with all of the time and labor you'll save
You can rely on CAMO to have the solutions you need for every deck you install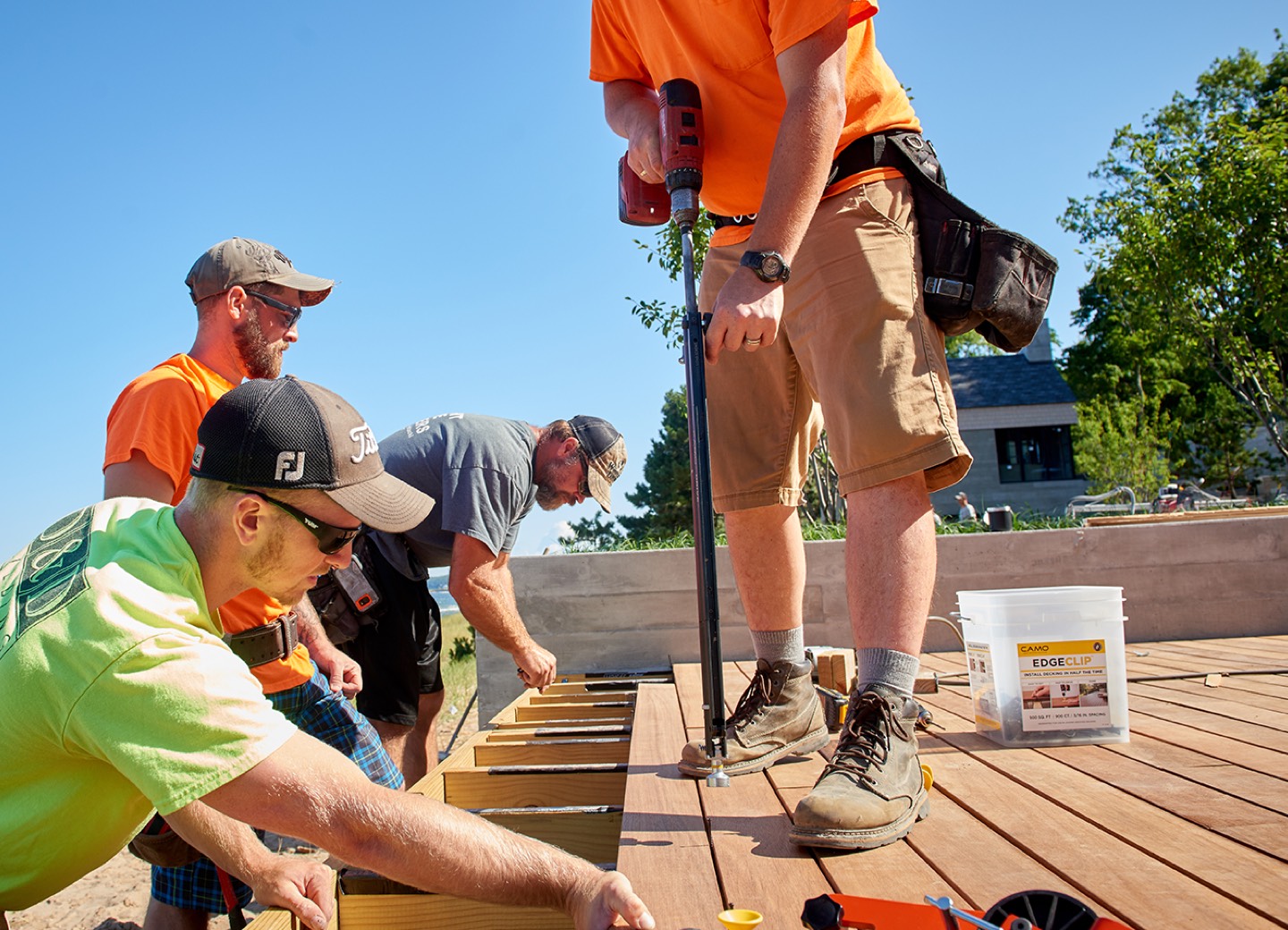 CAMO has a tool for any decking job.
Check out all our screws, clips, and tools.
CAMO has a system that works with ALL deck boards.
Pick your board and we'll show you a system that is right for your next project.
With CAMO, you're guaranteed
For further peace of mind, our products are backed by a CAMO Warranty. ClipDRIVE, DRIVE, and LEVER all have a one-year tool warranty, while CAMO Universal Deck Clips are warranted for use in leading grooved deck boards, including Trex®, TimberTech®, AZEK®, Fiberon®, Deckorators®, and more. That means you can confidently use CAMO on every install.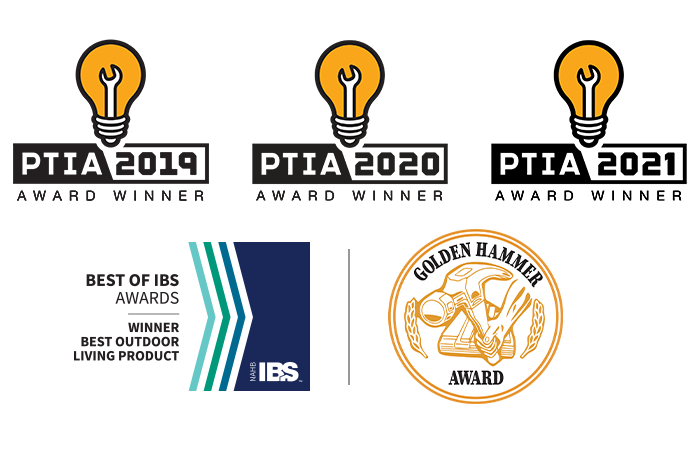 Build
SMARTER,

build faster.

CAMO products are easy to use, easy to learn, and usable on any deck—so you can get the job done and move on.

Get CAMO